Cllr. Mrs. Gimes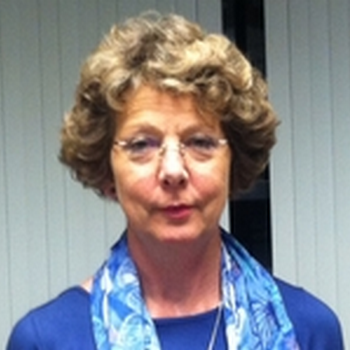 I became a Parish Councillor in Minster in 2015 and in May, 2017, I was elected as the Chairman, when Councillor Bob Grove decided to step down.
I was brought up in Canterbury and had family connections in Thanet. I served 30 years as a Police Officer throughout Kent and thoroughly enjoyed the work. I spent time in C.I.D. and uniform, including periods of duty in Thanet at various ranks before finally ending up as Superintendent. I was then appointed as Area Commander in Thanet, and was the first female Area Commander in Kent.
I spend a great deal of my time with family, having 3 sisters and 6 nieces and nephews, who in turn have 7 children between them. I married a Police officer and have two step children and 6 step grandchildren.
When I retired my husband and I moved to the Scottish Highlands for 6 years. This was a wonderful experience but it was a long way from our family so we decided it was time to return to Kent and we moved to Minster 4 years ago.
I enjoy walking in our lovely countryside and on the beach with our two dogs. We also have 4 hens providing plenty of eggs to use in baking cakes, which I do when I have time.
I had no plans to become a councillor but the prospect of various developments in the area fired my interest in local issues and I decided to take a more active part in our community so became a councillor.
I hope to steer the council to follow a course which will benefit the residents as I believe that the future of Minster matters to us all. I am aware that the next few years will see many changes in the area so I look forward to working with everyone to preserve the quality of life and values held so dear in this community.
Cllr. Mrs. Penny Gimes (Chair)