Cllr. Mrs. McCarthy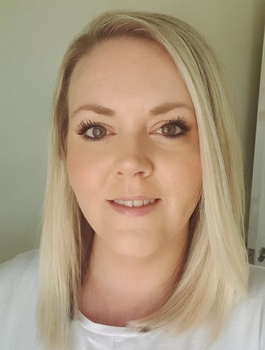 Born in Gillingham, my family moved to Monkton when I was 3. I attended Monkton School and enjoyed growing up in such a great village. I trained to become a hairdresser at Thanet College for 3 years, I then got a job in a Minster Salon, later I took over the business and at 23 opened my own salon.
I love being part of the village and moved here in 2010. I got married in 2011. After 6 years I closed my salon doors and became a mobile hairdresser, I enjoy being out in the village every day.
Wanting to do more in the Community I joined the Minster Show Committee in 2014 and have loved being part of such an amazing event in the village and hope to continue for many years. I have developed a love of gardening and enjoy spending time growing my own plants and veg and pottering in my garden. I also enjoy baking and making celebration cakes for friends and family.
Seeing Minster growing over the last 9 years has made me want to help preserve the sense of community we have here and to keep it the wonderful village that it is.
Cllr. Mrs. Leanne McCarthy