Cllr. Owen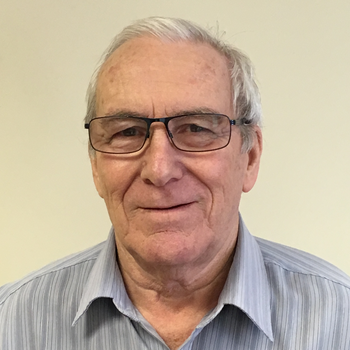 I'm a Sandwich lad born and bred, 71yrs old (October 2108). I have lived in Minster since 1982 with my wife Jenny, we have 2 children and 5 grandchildren. I was a Chatham Dockyard Apprentice, qualified Motor Transport Fitter, and have had a variety of employers including 5 years in the RAF. I finally ended up at British Bakeries as a Charge Hand Fitter and took additional training there as a Computer Technician.
I joined MPC as a Cllr in 1984 for 3 years but work commitments meant I didn't have time to do the position justice, I also did 2 years as Clerk to MPC in 2003/5.
I became Editor of Minster Matters in 2006 (now Co-Editor since May 2018), I sit on both the Minster Show and Community Choir (Village Voices) Committees plus I monitor the village CCTV on behalf of the Parish Council. Further to that I run the local loan scheme for mobility aids and I'm very grateful to those residents who have either found me storage or donated equipment. I also have numerous other hobbies and interests including running 6 online 'reuse' (Freegle) groups (I also sit on the Freegle UK Board), and I enjoy collecting diecast models. I am involved in all manner of other activities in and around Minster, including running the local online 'Nextdoor' neighbourhood site.
I ran in Ramsgate with the Olympic torch in 2012 thanks to residents of Minster who nominated me.
I became a Parish Councillor for the second time in 2017 to try to help improve our village and the lives of our residents.
Cllr. Ray Owen